1. Introduction: The Importance of Heritage Preservation
Heritage preservation plays a vital role in maintaining a connection to our past, honoring traditions, and safeguarding historic sites for future generations. As cities rapidly modernize, preserving tangible links to local history becomes increasingly important. Seething Wells in London is one such heritage site with immense historical value, but in need of preservation efforts to protect its legacy. Utilizing modern tools and technology can aid the restoration and conservation of historic places like Seething Wells, enabling the revival of valuable heritage for communities.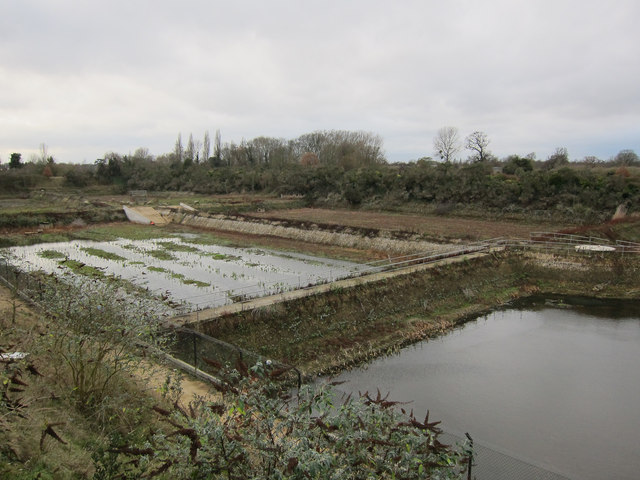 2. Seething Wells: A Brief Overview
Seething Wells is an iconic heritage site located in Surbiton within the Royal Borough of Kingston upon Thames. It served as a water pumping station that extracted water from the underground chalk aquifer between 1852 and 1964. The site gets its name from the natural springs that bubble up from the ground, seeming to 'seethe' from below. Seething Wells supplied clean water to parts of South London for over a century and is an integral part of the area's social history. The pump house building and other original features still stand on the 2.5 acre site today.
3. The Historical Significance of Seething Wells
Seething Wells has immense historical significance. It was one of London's pioneering waterworks that helped provide safe, clean water to the rapidly growing city in the 19th century. The use of steam pumping engines at Seething Wells represented a huge technological leap in water supply at the time.
The site is also closely associated with the groundbreaking epidemiologist Dr. John Snow. In 1854, his famous Broad Street cholera outbreak investigation used water samples from Seething Wells to trace the source of the disease. This discovery led to massive improvements in public health and urban infrastructure.
4. Dr. John Snow's Groundbreaking Discovery at Seething Wells
Dr. John Snow utilized water samples from Seething Wells while investigating the 1854 Broad Street cholera outbreak in London. By comparing samples from Seething Wells and the Broad Street public water pump, Snow proved the outbreak was linked to contaminated water supply rather than the widely held 'miasma' theory.
Snow demonstrated cholera was spread by germs, not poisonous air. This breakthrough discovery formed the basis of epidemiology and public health. Seething Wells played a direct role in enabling this pivotal advancement in medicine and science. Snow's findings resulted in radical improvements to sanitation and cemented the importance of clean water to combat disease.
5. The Role of Seething Wells in Public Health
Seething Wells, as one of London's early water pumping stations, played an important part in improving public health as the city rapidly expanded during the Industrial Revolution. The site used steam engines to pump clean water from the underground chalk aquifer for local distribution. This represented a major advancement from traditional unsanitary wells and communal pumps.
The provision of clean piped water helped reduce waterborne diseases like cholera and typhoid which were serious health threats, as Dr. Snow's Broad Street investigations demonstrated. Seething Wells, along with London's other waterworks, allowed growing urban communities access to safe, reliable water supply, supporting huge leaps in life expectancy and quality. Its operations were thus pivotal to the major public health reforms of the mid-19th century.
6. The Current State of Seething Wells
Today, the Seething Wells site sits in a semi-derelict state after decades of neglect following its decommissioning in 1964. The pump house buildings and some original features remain largely intact but are in poor repair with cracks, crumbling brickwork and plant overgrowth. The site forms part of a neglected landscape of reservoirs and waterways.
Some restoration work was undertaken in the 1990s including repairs to the pump house roof and windows. However, without further intervention Seething Wells remains at risk of irreparable damage from weathering and vandalism. Urgent preservation work is required to stabilize, restore and protect the surviving structures and landscape. Community action groups are advocating for Seething Wells' revival and sustainable future use.
7. The Need for Preservation: Why It Matters
Preserving heritage sites like Seething Wells is critically important for many reasons:
Safeguards historic sites and structures for future generations
Allows communities to connect with local history
Provides educational opportunities to learn about the past
Contributes to placemaking and community identity
Drives tourism, economic opportunities and regeneration
Ensures mistakes of the past are not repeated
Demonstrates respect for those who came before us
As an iconic site, Seething Wells deserves protection and care. Without intervention, this important heritage asset could be lost forever. Preservation is vital for retaining Seething Wells' legacy.
8. The Challenges of Preserving Historical Sites
Preserving heritage sites poses many complex challenges:
Securing funding and resources
Overcoming years of neglect and damage
Adhering to heritage regulations and guidelines
Finding experts in traditional techniques and materials
Identifying sustainable future uses
Engaging stakeholders and community
Protecting integrity while allowing access
Balancing preservation with modern needs and amenities
Maintaining ongoing conservation and maintenance
The costs involved are often prohibitive too. Seething Wells will require substantial investment to stabilize, restore and repurpose the site appropriately. The technical challenges are significant with the need for structural, masonry and civil engineering expertise. Community support and creative thinking are vital to ensure its sensitive preservation.
9. The Role of Modern Tools in Heritage Preservation
Modern tools and equipment have become invaluable in heritage preservation work today. They allow for safer, more efficient and less disruptive conservation projects. Key advantages of utilizing modern tools include:
Enabling access to difficult elevated or confined areas
Protecting heritage assets from damage during restoration
Achieving tasks not possible manually
Providing versatility, precision and control
Improving consistency and quality of repairs
Reducing overall project timescales and disruption
Cutting costs compared to purely manual methods
Enhancing safety for workers compared to traditional techniques
The sensitive restoration of Seething Wells can certainly benefit from the smart use of building tools and equipment.
10. Understanding Tool Hire: An Overview
Tool hire provides access to a vast range of equipment without the expense of purchasing. For occasional users, hiring tools as needed is far more cost-effective than buying outright. Tool hire supplies construction and industrial equipment including:
Access equipment e.g. scaffolding, cherry pickers, scissor lifts
Lifting and handling e.g. cranes, telehandlers
Power and hand tools e.g. drills, breakers, saws
Surveying equipment e.g. theodolites, lasers
Protective equipment e.g. harnesses, barriers
Site accommodation e.g. cabins, toilets
Reputable hire companies offer well-maintained equipment alongside guidance on safe operation. Tool hire enables projects like Seething Wells' restoration to access an array of equipment flexibly.
11. The Benefits of Hiring Tools for Preservation Work
Utilizing hired equipment brings many benefits for heritage preservation projects:
Cost savings – avoids expenditure on purchasing tools
Flexibility – equipment can be adjusted as needs change
Convenience – tools arrive ready to work avoiding transport and storage
Range – access to extensive choice of equipment from one supplier
Support – guidance provided for safe, effective use
Compliance – well-maintained tools meet safety regulations
Efficiency – no time wasted maintaining owned equipment
Skill – technicians assist with complex equipment operations
For Seething Wells, hiring modern tools provides affordable access to proven solutions for sensitive heritage works.
12. Case Study: Successful Restoration Projects Using Hired Tools
Heritage sites worldwide have utilized hired tools to enable restoration:
During the Sterling Castle medieval fortress restoration in Scotland, hired access equipment was extensively used. Scissor lifts provided safe overhead working, while telehandlers lifted materials and scaffolding aided access.
Restoration of the dome exterior at St. Paul's Cathedral in London relied on hired mobile elevating work platforms (MEWPs). The project also used hoists and winches to lift stonework safely.
The iconic State Hermitage Museum in Russia hired a range of modern equipment for refurbishment works. Telescopic handlers helped relocate large exhibits while mini cranes lifted statues and delicate artifacts carefully.
These examples demonstrate the versatility of hired tools for sensitive, challenging heritage projects.
13. The Different Types of Tools Needed for Preservation
Heritage preservation requires a spectrum of equipment:
Access – Scaffolding, mast climbers, scissor lifts and cherry pickers to provide safe access at height.
Lifting – Cranes, hoists, telehandlers, rigging equipment to lift, manoeuvre and reposition materials.
Cutting and drilling – Specialist masonry saws, cutting equipment and hammer drills for materials like stone and brick.
Investigative – Endoscopes, moisture meters and thermal imaging equipment for inspections.
Cleaning – Pressure washers, steam cleaners and specialist cleaning equipment for surfaces.
Safety – Harnesses, anchors, nets, barriers, PPE to protect workers and assets.
Site – Cabins, toilets, generators, lighting to support on-site works.
The range of hired equipment can meet every preservation need.
14. Understanding the Right Tools for Different Restoration Tasks
Matching tools to each task is important for heritage projects:
Delicate cleaning requires low-pressure washers and microblasters to avoid damage.
Masonry repairs need specific sized drills, disc cutters and specialist mortars.
Timber work requires woodworking tools like lathes, saws and planers.
Decorative features demand lifting slings, cradles and mini cranes to relocate safely.
Access to roofing is achieved using mobile elevating work platforms or scaffolding.
Interior access means using lightweight ladders and podium steps to avoid floor damage.
Landscaping utilizes excavators, lifting equipment and power barrows for environments.
The right tools enable quality repairs while protecting heritage assets. Careful tool selection is key.
15. Safety Considerations When Using Building Equipment
Working at height and with heavy equipment poses risks that must be controlled. Key safety factors include:
Selecting the safest equipment and access methods for each task
Ensuring operators are fully trained and competent
Establishing safe exclusion zones around equipment
Erecting barriers and signage for ground-level dangers
Wearing appropriate PPE as required – boots, helmets, gloves, harnesses
Checking tools pre-use and reporting any defects
Securing unstable structures prior to works
Not overloading or overreaching equipment limits
Considering manual handling risks with material handling
Coordinating work at height and lifting operations
Following safety guidelines is critical when using tools on heritage sites.
16. The Role of Professional Guidance in Restoration Work
Due to the sensitivity of heritage assets, it is advisable to involve heritage specialists in restoration projects. Professional guidance can assist in several key areas:
Advising on least invasive and most appropriate repair methods
Ensuring compliance with heritage planning regulations
Producing detailed schedules of repair works required
Identifying key phases, priorities and timescales involved
Recommending specific materials and techniques to use
Providing structural and condition surveys to inform works
Overseeing restoration works on site
Liaising with relevant heritage stakeholders
Their expertise helps balance preservation demands with practical needs when reviving historic sites like Seething Wells.
17. The Importance of Training in Using Modern Tools
Appropriate training in modern equipment is vital to heritage projects for various reasons:
Prevents injuries – operators understand risks and follow safe procedures
Avoids asset damage – equipment used safely around fragile heritage materials
Optimizes results – tools used efficiently for best quality outcome
Boosts productivity – competent operators work faster with less downtime
Reduces waste – materials handled carefully to prevent loss or breakages
Ensures legal compliance – meets duty-of-care obligations around safety
Builds skills – develops workforce capability for future projects
Investing in thorough training creates a skilled, safe workforce for heritage restoration.
18. The Financial Implications of Tool Hire
While hiring tools involves costs, it offers compelling financial benefits versus purchasing:
Lower capital expenditure – no upfront purchase costs for assets that depreciate
No maintenance costs – supplier handles all equipment upkeep
No storage costs – tools safely returned after use
Cost vs utilization – pay only for period equipment needed
Predictable costs – fixed hourly rates with no hidden expenses
Flexibility – adjust hire periods to project changes
Easier budgeting – distributes costs across project duration
For one-off projects like Seething Wells, tool hire means affordable access to an unlimited equipment range.
19. How to Choose the Right Tool Hire Company
The choice of hire company is an important decision. Key selection criteria include:
Relevant experience – evidence working on heritage restoration projects
Range of equipment – comprehensive toolkit including specialist tools
Safe equipment – compliance with safety standards and regulations
Responsiveness – ability to quickly supply tools as needed
Delivery capability – facilities to transport tools to site efficiently
On-site support – technicians to assist if needed with complex tools
Training provision – operators given tool familiarization and guidance
Reputation – testimonials evidencing quality of service and tools
Taking time to identify the best hire partner pays dividends for heritage projects.
20. The Process of Hiring Tools: A Step-by-Step Guide
Hiring equipment for heritage projects typically involves:
Consulting with contractors and heritage specialists to determine tools required.
Researching suitable hire companies and comparing options.
Selecting a preferred supplier and reserving tools.
Arranging delivery to site along with collection when finished.
Providing operators with tool familiarization and guidance.
Working safely with tools according to guidelines, inspections and risk assessments.
Monitoring equipment use, refueling and addressing any issues.
Cleaning equipment prior to return to avoid site contamination.
Returning tools promptly when finished and paying for rental.
Following structured processes ensures effective tool hire.
21. The Role of Technology in Modern Preservation Work
Advanced technology is transforming heritage preservation through techniques like:
3D laser scanning to create detailed digital models of sites
Photogrammetry using drone photography to survey inaccessible areas
Point clouds to visualize high-precision 3D models
Digital prototyping and 3D printing to recreate lost artifact pieces
Artificial intelligence assisting analysis of deterioration patterns
Augmented and virtual reality to reconstruct heritage sites digitally
When combined with traditional techniques, these digital approaches enable remarkable preservation capabilities.
22. The Impact of Digital Tools in Heritage Preservation
Digital tools provide many advantages to heritage projects:
Non-invasive scanning preserves fragile structures intact
Vastly enhanced analysis, observation and recording of assets
Simulation of deterioration helps predict future changes
Monitoring of structural movement and condition in real-time
Interactive experiences connecting people with heritage globally
Superior planning and management of preservation efforts
Reduced need for disruptive manual access techniques
Increased accuracy of repairs and reconstructions
Future preservation of Seething Wells could certainly benefit from such technological innovations.
23. The Future of Heritage Preservation: Trends to Watch
Key trends shaping heritage preservation's future include:
Democratization – empowering local communities to champion preservation
Digital documentation – huge advances in scanning, modeling and data capture
Augmented and virtual reality – creating interactive environments globally
Scientific analysis – materials science and chemistry revealing new insights
Automation – robotics aiding unsafe tasks and accelerating work
Sustainability – greener materials and processes to reduce environmental impact
Resilience – improving disaster planning and climate change preparedness
Training – growth of specialist university degree programs
Regulations – changing laws requiring preservation of 20th century assets
By embracing change while respecting the past, preservation will continue adapting.
24. The Role of Community in Heritage Preservation
Grassroots community involvement is crucial for heritage preservation successes. Locals can contribute through:
Advocating for threatened site protection and restoration funding
Participating in consultations on future site plans
Supporting community archaeology and recording initiatives
Volunteering on clean-ups and restoration workdays
Donating materials, archives and oral histories on the site
Promoting tourism and sustaining interest after works complete
Contributing skills like education, design and construction
Ensuring preservation balances community values and needs
Seething Wells demonstrates the power of dedicated local champions protecting heritage.
25. How to Get Involved in Heritage Preservation Efforts
There are diverse opportunities to get involved with preserving heritage:
Join heritage societies – benefit from lectures, tours and volunteering activities
Seek out open days – immerse yourself on exclusive behind-the-scenes site access
Contact museums – enquire about community initiatives you can join
Explore online archives – uncover histories and share discoveries
Donate to fundraisers – enable vital projects by contributing financially
Spread awareness on social media – spotlight threatened sites needing support
Write to representatives – lobby for stronger heritage planning laws
26. The Importance of Public Awareness in Heritage Preservation
Generating broad public awareness and appreciation of heritage is key to mobilizing support for preservation efforts. This involves:
Engaging media to share stories on local sites and their plights
Using open days, talks and exhibitions to showcase hidden heritage venues
Maximizing signage and information to connect the public with history around them
Collaborating with schools and universities to inspire the next generation
Promoting tourism to bring investment and sustain heritage economically
Cultivating local pride in heritage to galvanize volunteers and advocates
Public backing provides the momentum needed to drive change through policy and funding.
27. The Role of Government in Heritage Preservation
As custodians of heritage, governments hold great responsibility for preservation through:
Legislation to protect assets through planning and development policies
Regulation to ensure professional standards are upheld in restoration projects
Funding of preservation initiatives via grants, tax relief and direct investment
Management of risks by fostering disaster preparedness and resilience
Leadership to collaborate across stakeholders and align priorities
Promotion to showcase heritage as part of a nation's identity and story
Education to create informed citizens who value preserving the past
Smarter government policies and support can unlock heritage potential.
28. Funding Opportunities for Heritage Preservation Projects
Vital funding for heritage preservation can be accessed through:
Government – national and local government grants or tax incentive schemes
Philanthropy – foundations, donors and fundraising campaigns
Private investment – developers, corporations and impact investors
Memberships – heritage organization member contributions
Crowdfunding – collective micro-donations from public backers
Revenue – earned income from facilities, events and tourism
Diverse financing models underpin sustainable preservation initiatives without over-reliance on singular funding streams.
29. The Economic Impact of Heritage Preservation
Heritage preservation can yield major economic benefits, supporting cost justifications. Key financial impacts include:
Construction activity supporting local jobs during restoration
Ongoing jobs to maintain and operate sites after works
Increased visitor spend and tourism in the area
Uplift in nearby property values due to regeneration
Boosted inward investment and economic development
Well-preserved heritage creates prosperity through tourism, revitalization and skill-development. Analyzing these economic contributions helps advocate for funding.
30. The Environmental Considerations in Heritage Preservation
Sustainability factors must be considered in preservation:
Sourcing local and sustainable materials with minimal processing
Protecting natural resources near sites like landscapes or water systems
Conserving embodied energy and carbon by retaining structures
Installing green building upgrades like insulation and renewables
Promoting public transport links to lower visitor travel emissions
Recycling materials salvaged during restoration wherever feasible
Heritage preservation enables sustainable development through the reuse and sensitive adaptation of the built past.
31. Sustainable Practices in Heritage Preservation
To embed sustainability principles in preservation work:
Prioritize repair and conservation over replacement
Use compatible materials and reversible processes
Upgrade historic buildings sensitively to improve eco-efficiency
Support skills training in traditional building techniques and crafts
Manage water, waste and energy efficiently on-site
Monitor and report on sustainability performance
Engage communities on balancing preservation with green needs
Careful planning can integrate sustainability without compromising heritage character.
32. The Role of Heritage Sites in Education
Preserved heritage sites provide engaging education opportunities:
Living history experiences that bring classroom topics to life
Immersion in diverse cultures, lifestyles and industries of the past
Lessons on how people shaped the landscape over centuries
Opportunities to develop historical interpretation skills
Inspiring curiosity and understanding about previous eras
Case studies for teaching restoration science and crafts
Resources for local studies linked to school curriculum
Seething Wells has immense potential to educate future generations about water and public health heritage.
33. The Cultural Impact of Preserving Heritage Sites
Preserving archaeological, industrial, religious and other historic sites has significant cultural impacts:
Safeguards traditions and diverse community stories at risk of being lost
Enables more well-rounded engagement with history
Strengthens community identity by saving local icons
Protects indigenous heritage and culture for posterity
Provides touchpoints for connecting with ancestral roots
Supports cultural understanding of diverse groups from the past
Creates attractive settings for cultural activities and arts
Heritage reflects our complex, ever-evolving relationship with culture.
34. The Role of Heritage Sites in Tourism
Heritage sites boost tourism substantially, driving economic impacts:
Historic landmarks create iconic focal points for visitors
Association with significant events or people draws interest
Period architecture offers rare glimpses into the past
Preserved industrial sites reveal technological heritage
Engaging guided tours bring stories to life
On-site museums and displays aid interpretation
Special events and festivals can be hosted in heritage settings
Promoting sensitive tourism is key to unlocking their economic potential.
35. The Social Benefits of Heritage Preservation
Preserving heritage can yield profound social rewards:
Fosters community cohesion, identity and sense of belonging
Facilitates intergenerational connections to place and culture
Provides attractive public spaces for recreation and events
Boosts local pride and unity in protecting shared assets
Supports skills development in traditional crafts and construction
Encourages volunteering, activating citizens in a common cause
Enables reconnecting with personal histories and ancestry
Shared heritage strengthens social capital that supports communities.
36. Case Study: Successful Community-Led Preservation Projects
Globally, grassroots groups have led inspiring heritage revivals:
In Mumbai, youth volunteers restored the 140-year old Byculla station confusing colonial architecture. Workers were trained in ornamental plasterwork skills.
The New York High Line project transformed an abandoned elevated rail track into a popular landscaped park through strong community input and advocacy.
Berea, Kentucky's historic Madison Railroad Station was restored largely by volunteers into an arts venue and museum, catalyzing town regeneration.
These examples demonstrate the power of organized, passionate local support to drive change.
37. The Role of Volunteers in Heritage Preservation
Volunteers make invaluable contributions to heritage preservation through:
Donating their time and skills cost-effectively
Championing projects within their communities
Building strong connections and support networks
Participating enthusiastically in hands-on works
Spreading awareness PR and outreach
Fundraising and promotion to boost project resources
Recruiting other volunteers effectively due to personal passion
Volunteer input sustains momentum over the long timeframes preservation requires.
38. How to Support Heritage Preservation Efforts
Anyone can assist preservation in many simple ways:
Joining local heritage societies and volunteering for projects
Avoiding damaging behaviors like littering or vandalism
Reporting threats to assets through relevant channels quickly
Writing respectfully on review sites about heritage experiences
Avoiding spreading misinformation and checking facts first
Making considerate use of preserved places if open to visitors
Talking enthusiastically about heritage to help educate others
Donating to reputable charities undertaking preservation works
Regardless of skills or resources, we all share responsibility for safeguarding heritage.
39. The Role of Heritage Preservation in Urban Planning
Heritage preservation is a vital consideration in urban planning:
Preserving buildings secures local character amidst development
Restoration creates community focal points and public spaces
Protection policies guide sensitive integration of new builds
Reusing old assets reduces waste and urban sprawl
Retaining heritage builds distinctiveness attractive to investors
Revitalization spurs positive knock-on local regeneration
Balancing preservation, growth and modern needs is essential for planners.
40. The Legal Aspects of Heritage Preservation
Heritage laws and regulations aim to protect assets for posterity:
International charters set global standards for preservation principles
National legislation governs listed building consent, controls and incentives
Local planning policies supplement legal protections and guidelines further
Restrictive covenants can be placed on heritage features during sales
Licensed specialists and archaeologists are needed on some projects
Navigating regulatory requirements surrounding heritage sites is complex yet vital.
41. The Role of Architects and Engineers in Heritage Preservation
Technical experts like architects and structural engineers fulfill important functions:
Surveying and analyzing the condition of structures
Diagnosing issues and advising on solutions
Designing sensitive interventions to repair, stabilize or adapt buildings
Specifying materials and methods sympathetic to heritage fabric
Ensuring works comply with regulations and building codes
Managing projects, processes and specialist contractors on-site
Their expertise combines heritage knowledge with practical experience.
42. The Impact of Climate Change on Heritage Preservation
Climate change creates significant risks to heritage through:
Accelerated weathering of materials due to increased extremes of temperature, wind and rain
Rising damp and flood damage to structures located near water
Coastal erosion threatening archaeological and architectural assets
Higher soil movement and subsidence risks destabilizing foundations
More frequent extreme storms and winds causing structural damage
Greater fire risks from hotter drought conditions and severe weather
Preparedness and preventive work is vital to enhance climate resilience.
43. The Role of Research in Heritage Preservation
Ongoing research is crucial for advancing preservation knowledge:
Developing new scientific methods to analyze and date assets
Trialling innovative materials and technologies for conservation
Modeling deterioration and structural behavior digitally
Improving energy efficiency and green performance sustainably
Understanding the socio-cultural impacts of preservation
Exploring new economic models and funding mechanisms
Training emerging talent through degree programs
Sharing insights globally helps the worldwide preservation community.
44. The Future of Seething Wells: A Vision
With sensitive, holistic preservation, Seething Wells could once again become:
A lively heritage attraction interpreting its industrial past creatively
A poignant memorial to pioneering public health engineering
A protected wildlife haven with education programs for local schools
A resuscitated waterworks powering site functions sustainably
A catalyst for new investment and jobs in the local community
A hub for culture, arts and community gatherings
An inclusive site accessible to all through good design
The possibilities are immense with creative thinking and collaboration.
45. Conclusion: The Lasting Legacy of Seething Wells
Seething Wells stands as an icon of London's Victorian engineering ingenuity in safeguarding public health. Its pioneering role supplying clean water deserves recognition. With urgent preservation work, its precious heritage can be retained to inspire future generations.
Reviving Seething Wells sustainably demonstrates respect for predecessors who shaped the city. The site's careful restoration can catalyze regeneration benefits across Surbiton and beyond. By valuing the landmarks around us, heritage bonds communities through a shared past. Our legacy relies on protecting this inheritance entrusted to us across the centuries.